Kolomiets Nazar
07.11.2016
The Percentage Volume Oscillator
The Percentage Volume Oscillator (PVO) is a momentum indicator that related to the volume. As opposite to the prices oscillator, this one uses volume to calculate. It's calculated as expressed in points or (more often) as a percentage of the difference between two moving averages overlayed on the volume of trading for a given instrument.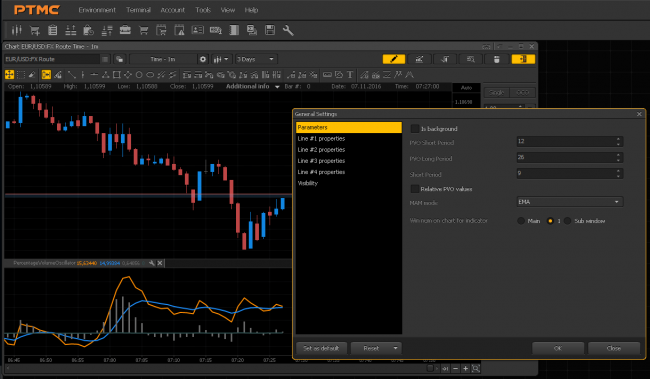 This difference defines the direction of the overall volume trend.If the oscillator above the midline (default - 0), the volume increases if below zero - the volume decreases. The behaviour of price can be interpreted same way.
Use PVO in conjunction with other aspects of technical analysis for getting maximum profit. Good Luck!
09.11.2016
79
No comments yet. Be the first.