Prokaziuk Mikhail
06.03.2017
KST Expert
PTMC CodeBase contains plenty decent free indicators from around the web. Therefore it is worth to create trading strategies based on them. The main aim of KST Expert is to provide a good base for learning PTMC API. Many skilled traders and coders would like to benefit from market, but first what they would have in mind is "how to create my first strategy...". KST Expert is not the Grail, but fits perfect to give an idea of how potential market strategy frame should look like.
For correct using of KST Expert in Trading System List (TSL)/AlgoStudio user should to install indicator KST Oscillator, because trading system is build on top of this tool.
For the user convenience, all indicators input parameters are available through "Script Inputs", which allows highly flexible adjustability within few clicks. This strategy is showing promising results on backtesting and definitely worth to play around with inputs to navigate it on demo.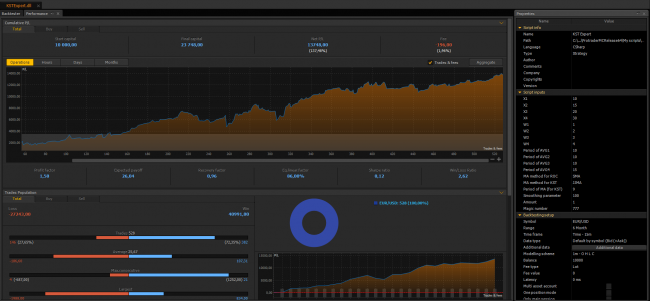 06.03.2017
159
No comments yet. Be the first.