Prokaziuk Mikhail
23.12.2016
Tillson's multiple exponential average indicator
Tillson's multiple exponential average (T3) is an advanced moving average indicator built by Tim Tillson in 1998 to avoid tradings during trend side movements. For its calculation it is possible to use a series of multiple exponential price smoothing.
Compared with standard moving average algorithms available online, this indicator performs better market's noise filtering and user experience with less lagging time. It is extremely important once trading strategy orients on detecting early signals of fresh trend arising.Most widespread way to trade via T3 is to wait for an intersection between bull bar's open with T3 line, that signals to buy, and reverse action signals to sell.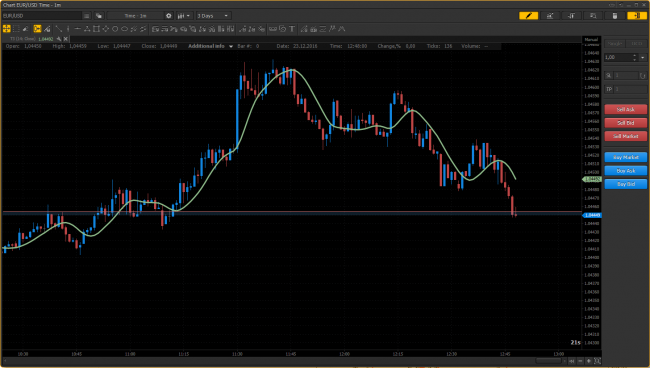 23.12.2016
77
No comments yet. Be the first.