Kolomiets Nazar
06.01.2017
UO Indicator
Ultimate Oscillator (UO) is a momentum oscillator presented by Larry Williams. It is a combination of three stochastic indicators, defined by different time frames as a weighted average.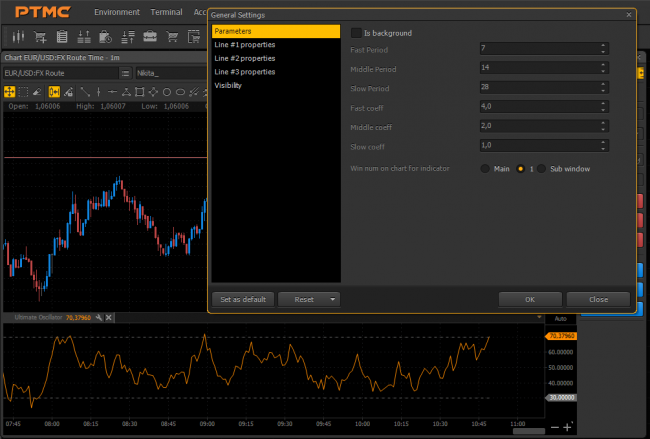 Traditional signals are derived from bullish and bearish divergence and actual levels are useful in trading bias. UO usually works better with longer trends and longer parameters.
06.01.2017
33
No comments yet. Be the first.