Prokaziuk Mikhail
12.01.2017
Variation Index indicator
The Variation Index is a trend-type indicator which based on fractal analysis of time series. It calculates the index variation on the preceding interval. The "Digit" input parameter is specified by the user, to calculate historical depth.
Signals. When indicator value is below/above 0.5 value, this means current trend is descending/ascending, respectively. Extremely high value often precedes the onset of significant trends. Vice versa, extremely low value often precedes the end (correction) of the current trend.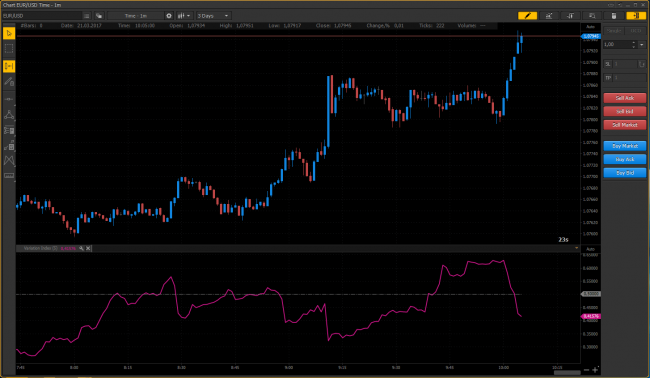 12.01.2017
38
No comments yet. Be the first.