Kolomiets Nazar
09.06.2017
Currencies Correlation EA by Markos Katsanos
The Currencies Correlation EA was presented by Markos Katsanos in the "Trading The Loonie." article in Stock&Commodities magazine(December 2015). This EA based on the heavy correlation between two currencies which do flatter trading behavior - the Canadian dollar and a crude oil. The inner logic is a compilation of many conditions of useful indicators SMA, EMA, MACD, BB, StdDev, ROC, Stochastic and a specific BBDivergence which was invented by the author. Given EA perform trading by placing Market orders and also contains SL/TP parameters to prevent unwanted risk.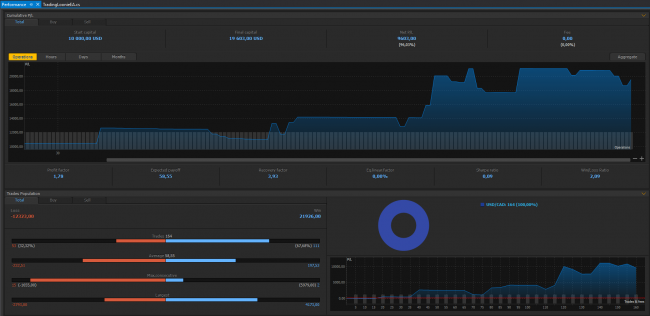 The EA's result is too sensitive for the currencies correlation. To gain more profit take the better ones.
Good Luck!
09.06.2017
140
No comments yet. Be the first.