Kolomiets Nazar
20.06.2017
Mean-Reversion Pair Trading EA
The Mean-Reversion Pair Trading EA it's a partial implementation of the presented logic in the article "Pair Trading With A Twist" by Domenico D'Errico in Stock&Commodities December 2016. The main tip of it's to calculate spread between selected symbols and produce trading signals on gained results. This EA contains a special synchronization mechanism to perform multi-instrument trading which can aggregate quotes data by time. I will continue work on it and after I finished, we can avoid painful synchronization routine in strategy development.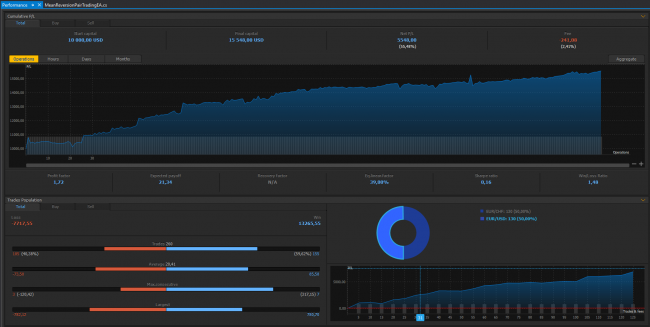 Good luck, everyone!
20.06.2017
164
No comments yet. Be the first.