Prokaziuk Mikhail
05.01.2017
Linear Regression Slope indicator
The Linear Regression Slope (LRS) is an indicator which displays the slope of the linear model for the current price for the selected period. If the indicator crosses the zero line - a linear regression model changes its slope.
When the slope of the trend line becomes significantly positive, it is a signal to open long position. The signal is amplified once the indicator approaches or crosses the zero level from the bottom to up.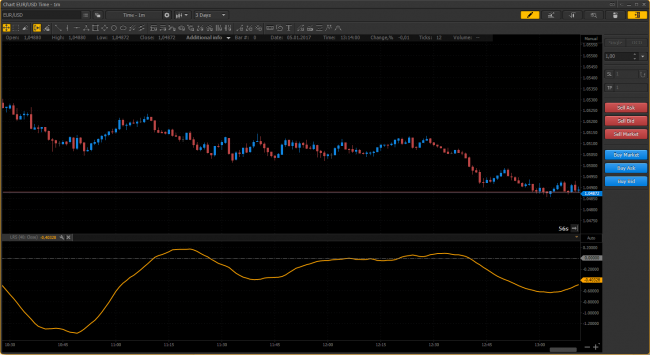 05.01.2017
46
No comments yet. Be the first.