Feature
Autocenter option for all charts and new auto scale mode
Hi PTMC Team,

Issue:
Constantly centering the price scale manually in the Scalper and on tick based Order FLow Surface chart is not efficient, annoying and wastes precious time and opportunities for trades. It also increases your risks by not focusing on the price movement while manually scaling charts, so you do not enter or close positions on time.

Please add autocenter by last price option to all chart types.
Please make this center the price scale constantly so not letting the price scale move up and down. Currently the user loses sight of the current market dept volumes due to the moving of the price scale.
Please change the behavior/effect of the "auto scale" feature on tick based Order Flow Surface charts to automatically scale/zoom as per a user set (customizable) number of market depth level. For example: user sets 5 or 10 or 20 level of Market Dept for auto scaling and the software always makes sure that the set number of level fits into the chart (not less and not more). And all this with autocenter by last price of course.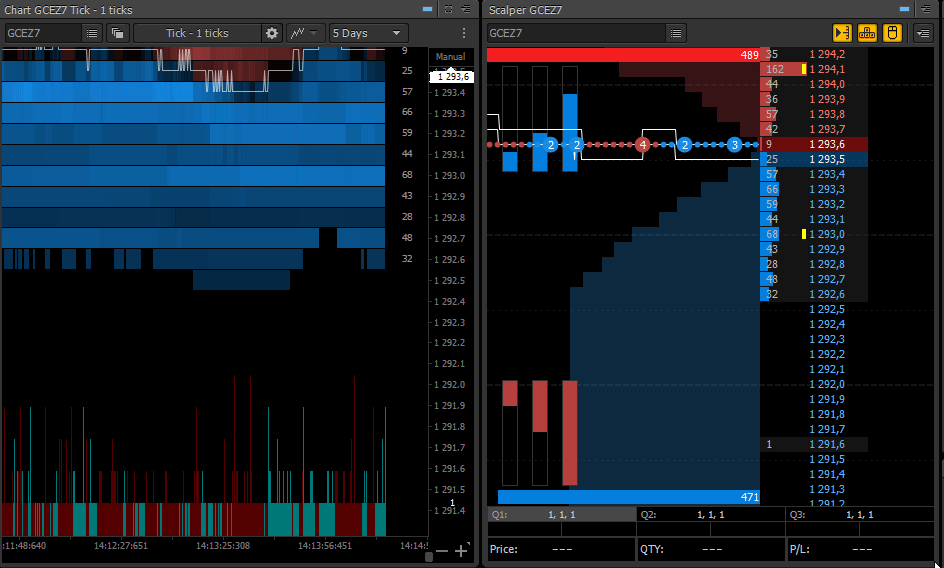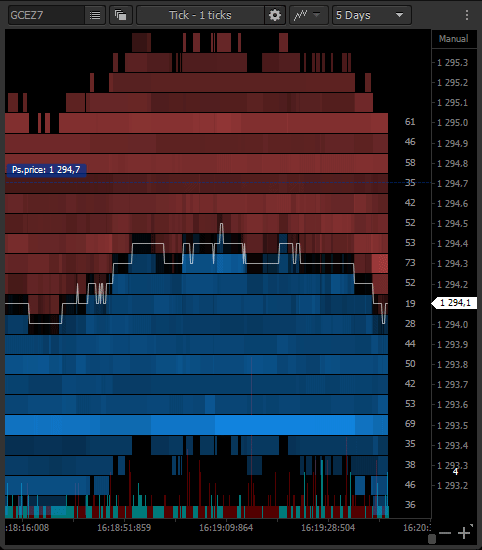 Steve
24.08.2017
No comments yet. Be the first.