Prokaziuk Mikhail
19.12.2016
Average True Range Percentile indicator
The ATR indicator is included in PTMC terminal as standard indicator. Its main purpose is to determine the volatility of the market. If the line rises, asset volatility increases .If the line falls, volatility falls. ATR does not indicate the direction in which the asset moves.
Traders use the ATR for information about the estimated size of the price per day maneuver. This information can be used to determine how far the level of TP and SL can be placed from the entry point.
The ATR Percentile indicator is updated version of the built ATR. It calculates for each point of schedule percentile value.This value shows percentage rank all points which were below or equal to observation point.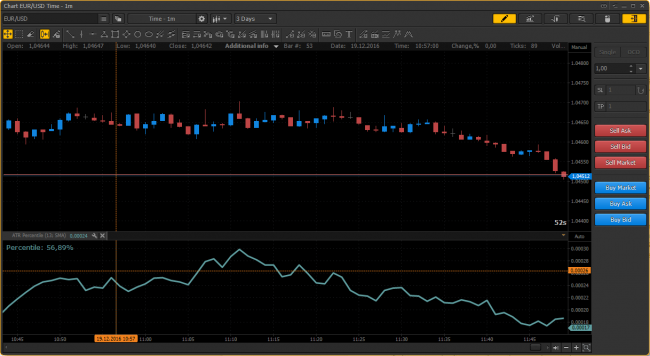 21.12.2016
38
No comments yet. Be the first.