Kolomiets Nazar
26.12.2016
BBxATR indicator
There is one beneficial variation of using Bollinger Bands(BB) indicator – it's a composite model built on BB and Average True Range (ATR) indicators. BB calculates the standard deviation of the price according to moving average, but in this case, we use instrument's volatility from ATR indicator.
In other words, we take BB's fast reaction to price changes and on the other hand ATR is used like price's filter to spot and catch market trends.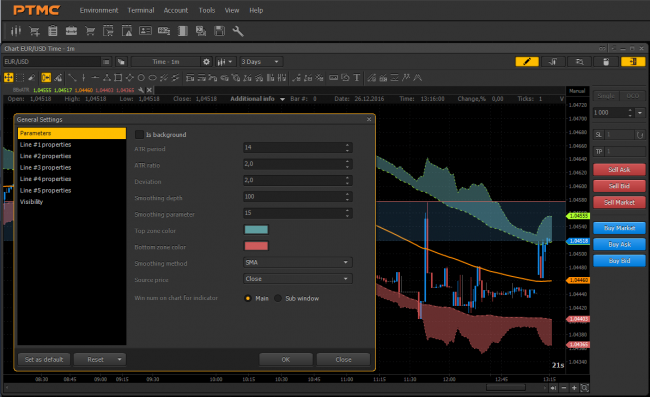 An indicator includes next smoothing algorithms:
- JJMA, JurX, ParMA, T3, VIDYA, AMA;
26.12.2016
111
No comments yet. Be the first.