Prokaziuk Mikhail
30.05.2017
COT Report Positions indicator
The RP (COT Report Positions) is a simple indicator which shows the number of open positions (Long, Short and NET) of three groups known as "Noncommercial", "Commercial" and "Nonreportable". Like Willco, RP downloads "COT Legacy" reports from CFTC.
Recommended timeframes are Daily or Weekly. When you launch it first, the indicator will download necessary reports, save them on disk and analyze data. Also, the trader shouldn't update reports, because the indicator itself controls this process. Time for update is Friday after 16:00 (by default), but you can change it.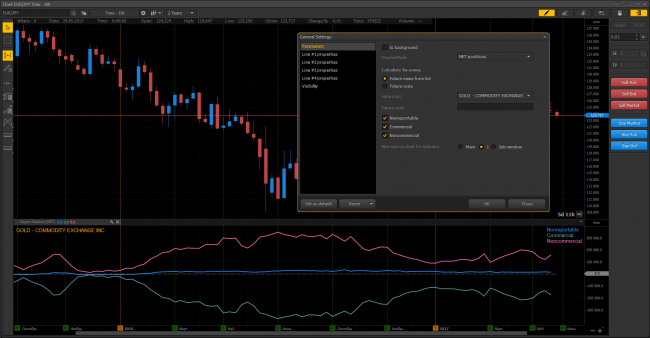 30.05.2017
60
No comments yet. Be the first.