Kolomiets Nazar
03.11.2016
Blau Ergodic Candlestick Oscillator
Oscillator is the class of technical analysis indicators that characterizes the state of overbought or oversold. Oscillator determines common levels for each of its states, and according to that, it generates signals of overbought or oversold. Oscillators are not effective in trending markets - the time, when the market is in an overbought or oversold conditions can be longer than expect.
As a basis for the creation of this tool strength index was used. In general, the indicator is a bit similar to moving average convergence and divergence (MACD), however, smoothing of quotes processed on fixed order of the bars.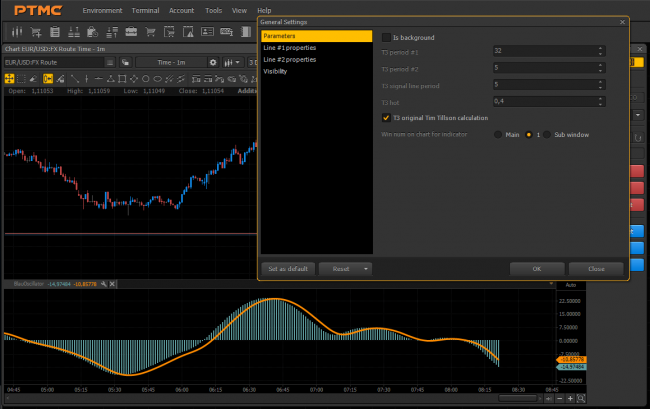 The trend is upward (upward trend) if the blue histogram (ergodic) passes over the orange signal line. The trend is downward (downward trend) if the ergodic passes under the orange signal line.

03.11.2016
70
No comments yet. Be the first.