Prokaziuk Mikhail
05.01.2017
DeMarker indicator
DeMarker (DeM) indicator was developed by Thomas R. Demark and published in the book "The New Science of Technical Analysis". Thomas Demark tried to create an indicator of the overbought/oversold market, which does not have most of the drawbacks of traditional indicators. It was built on the basis of comparison max of the current bar with a max of the previous bar.
The policy of using is very simple. When the indicator falls below 30, the reversal of bullish trend should be expected. When the indicator rises above 70, the bearish trend reversal should be expected. Level lines could be customized as well for better market adaptiveness.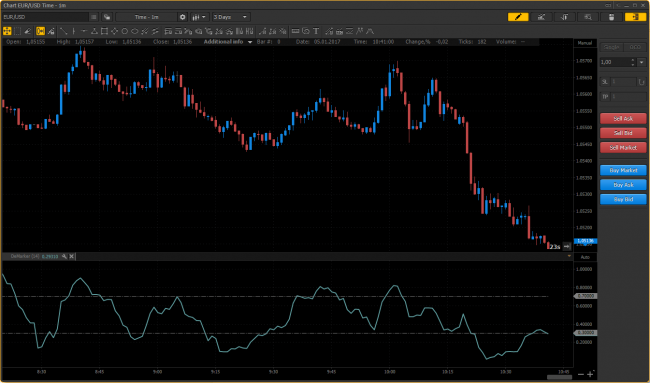 05.01.2017
44
No comments yet. Be the first.