Burhay Vlad
21.12.2016
STLM Histogram with JMA
A trend beast comes out for trading on PTMC platform. A king among moving average (a.k.a JMA) synergized by STLM digital processing. Haven't heard about it? Well it is better to try it out as soon as possible, because:
STLM (Slow Trend Line Momentum) is a digital signal processing typed indicator, made to avoid sideways on the market, so only trend direction stays in a scope of interest. STLM requires at least 92 bars to process calculation owing it filter nature with coefficients
JMA indicator is created by Mark Jurik back in 1998 and still remains one of best among its kind. It smoothes sideways and performs least of lags once trend arises and vanishes. Even though there is no official open source code available, it is possible to find JMA calculation online, with similar behavior. For the user convenience, all JMA calculation were incarnated in one method of a C# class.
STLM and JMA combination has positive feedback back in traders community and now it is time to find its fortune among PTMC users. Go ahead and be first to suit it on!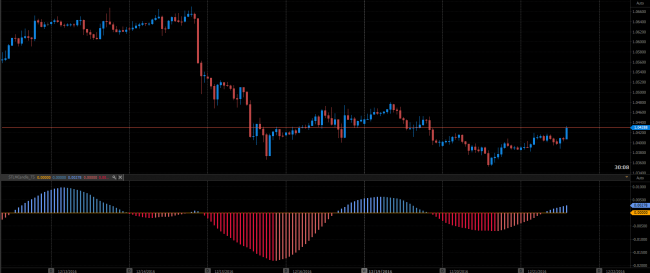 18.01.2017
50
No comments yet. Be the first.