Prokaziuk Mikhail
20.04.2017
DSS Bressert indicator
The Double Smoothed Stochastics Bressert (DSS Bressert) was developed by Walter Bressert as an upgrade version of traditional Stochastic indicator. They have the similar calculation, but DSS Bressert also uses the double exponential smoothing.
Signals. If the indicator values above than 80 indicates the overbought state. If the values below than 20 indicates the oversold market state.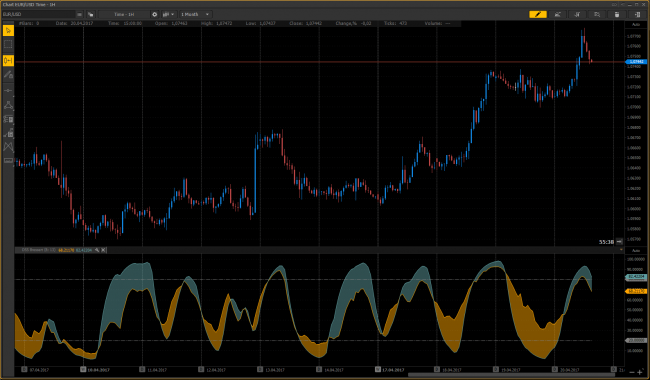 20.04.2017
35
No comments yet. Be the first.