Prokaziuk Mikhail
27.01.2017
Quantitative Qualitative Estimation indicator
The Quantitative Qualitative Estimation (QQE) indicator is created for its assessment. It is calculated based on moving average of RSI. Also it contains 2 lines and alert level (default 50).
Signals.
There are two strategies to trade with QQE:
The indicator generates signals buy/sell when the yellow (default) line crosses up/down both alert level and blue (default) line, respectively.
Buy signal occurs once yellow line crosses blue line from below (both lines should be lower than alert level), and sell - when the yellow crosses blue line from above (both lines should be higher than alert level).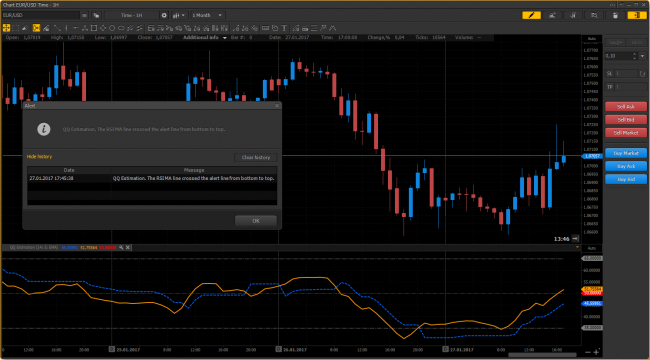 27.01.2017
73
No comments yet. Be the first.