Prokaziuk Mikhail
17.03.2017
RentTrade indicator
The RentTrade (RT) indicator is powerful trend indicator which was created to help traders estimate the market movement. It's based on well known and reliable Bollinger Bands (BB) and Moving Average (MA).
The main feature of RT which dignifies it from other trend alike indicators is "Multi Timeframe" mode. Its calculation result with higher timeframe data can be displayed at current chart
Basic signals: The red/blue arrow is a signal for open sell/buy position. Also, indicator line (which can be enabled in parameters) displays price levels for StopLoss order. An added alert window will show all these signals.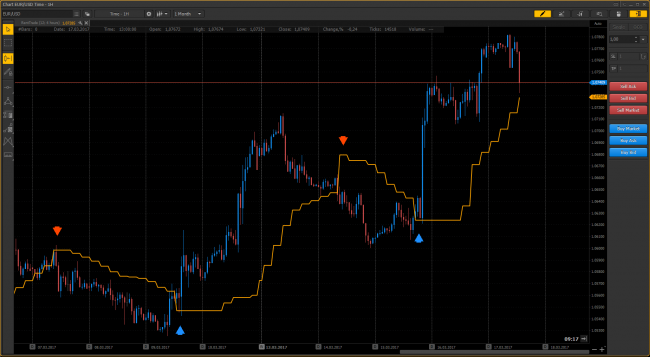 08.06.2017
162