Prokaziuk Mikhail
06.06.2017
Commitment Of Traders index indicator
The Commitment Of Traders index (COT index) indicator was created by Larry Williams and Steve Briese and described in their Commitment Of Traders books. The COT Index is helpful for locating price extremes, and can be used to indicate places of possible reversals.
The indicator retrieves values for calculation from "COT Legacy" reports which is published at CFTC. It extracts data for computation of three groups known as "Noncommercial", "Commercial" and "Nonreportable".
When you launch it first, the indicator will download necessary reports, save them on disk and analyze data. Also, the trader shouldn't update reports, because the indicator itself controls this process. Time for update is Friday after 16:00 (by default), but you can change it.
Notice: Recommended timeframes are "Day" and "Week".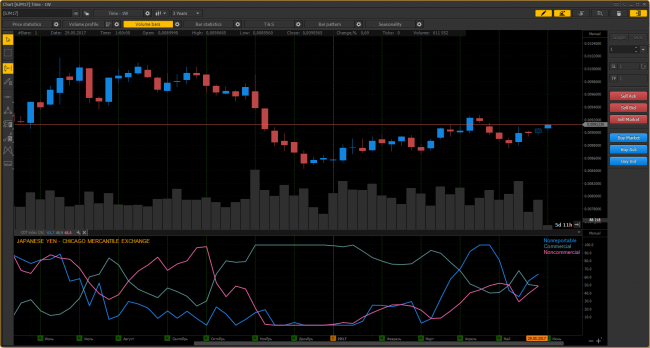 06.06.2017
64