Kolomiets Nazar
28.12.2016
DPO Indicator
Detrended Price Oscillator (DPO) is another helpful tool for filtering false price signals. Trader never knows for sure whether entering market turns good or bad to him.
DPO is technical, price filtering, an indicator which keeps focusing on main cycles of price movements. It is much more simple to imagine that a moving average line splits price movements into two zones, positive for catching a bullish signal and negative for - bearish signal.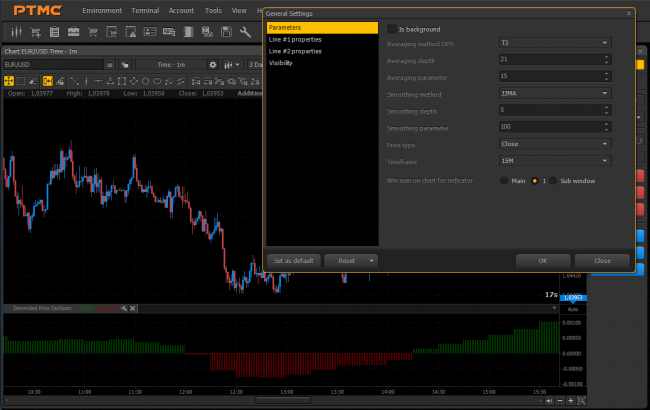 This indicator is built on composing model that contains averaging and smoothing parameters to calculate and time frame option, which can improve recognizing of incoming signals.
28.12.2016
98
No comments yet. Be the first.