Prokaziuk Mikhail
10.04.2017
Ehlers Decycler Oscillator
The Ehlers Decycler Oscillator (EDO) was developed by John F. Ehlers. It is calculated by taking the ratio of the high-pass output data to price and then multiplied by a "Scaling factor". That coefficient can be customized, if you need to add another indicator to the same panel.
Signals. Crossovers of oscillators with different coefficients can help determine important trend changes.
Settings. For two indicators.
Fast EDO : Period(100) , Scaling factor(1.2)
Slow EDO : Period(125) , Scaling factor(1,0)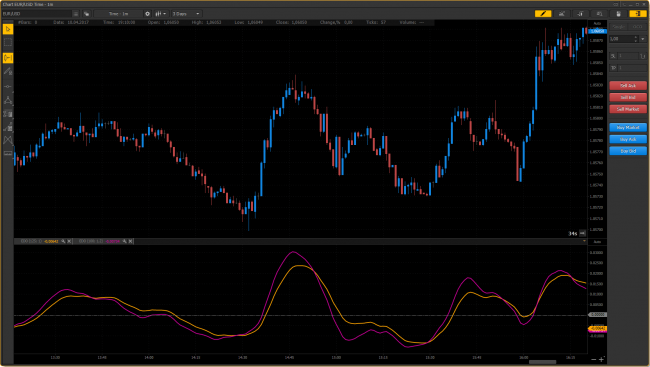 10.04.2017
44
No comments yet. Be the first.