Kolomiets Nazar
17.01.2017
3BRP Indicator
Three Bars Reversal Pattern (3BRP) Indicator contains of Bollinger Bands and Stochastic indicators as signals filters and of alerts to inform on occurring trade signals. To detect trade pattern it compare previous three bars with known patterns and if it fits each other generates one.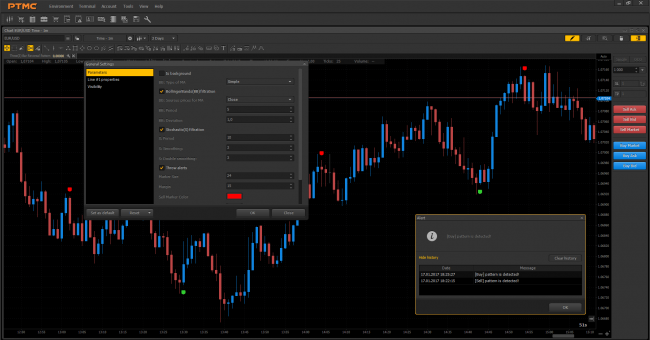 Filtration:
BB filter will pass signal that higher upper BB's line or lower bottom BB's line.
Stochastic filter will pass signal which upper 80'line and lower 20'line
17.01.2017
145
No comments yet. Be the first.