Prokaziuk Mikhail
18.01.2017
Schaff Trend Cycle indicator
The Schaff Trend Cycle (STC) indicator is cyclical oscillator which computes the stochastic over MACD line by using cycles. It was developed by Doug Schaff who proved the theory that currency trends are almost never behave spontaneously. After a certain time, the trend is reset and the cycle of growth and decay begins to repeat again. The indicator value oscillates between 0 and 100. Signals.
To sell when indicator value falls below than 80 and to buy when it rises above than 20.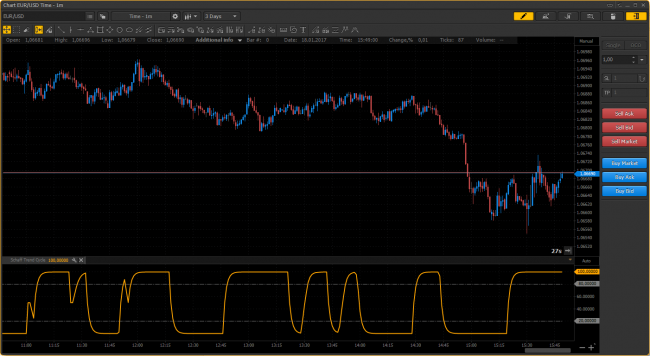 18.01.2017
41
No comments yet. Be the first.